Stevie Wonder has issued an apology and an explanation following comments made in an interview with The Guardian.
Asked about the admission by Frank Ocean that he's been in a same-sex relationship, the legendary musician took his foot, placed it directly in his mouth and replied:
"I think honestly, some people who think they're gay, they're confused. People can misconstrue closeness for love. People can feel connected, they bond. I'm not saying all [gay people are confused]. Some people have a desire to be with the same sex. But that's them."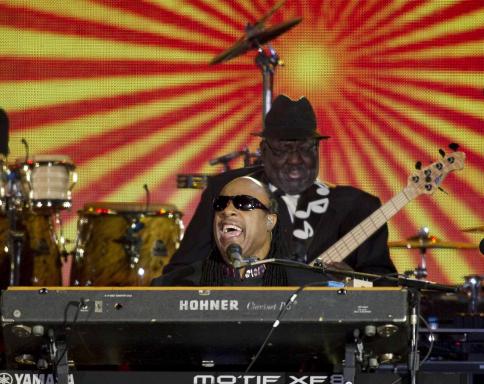 Stevie Wonder has just called to say he's sorry.
An unusual, confusing answer - and one Wonder quickly attempted to clarify in a statement. He told The Advocate:
"I'm sorry that my words about anyone feeling confused about their love were misunderstood.
"No one has been a greater advocate for the power of love in this world than I; both in my life and in my music. Clearly, love is love, between a man and a woman, a woman and a man, a woman and a woman and a man and a man. What I'm not confused about is the world needing much more love, no hate, no prejudice, no bigotry and more unity, peace and understanding. Period."
Source: http://www.thehollywoodgossip.com/2012/09/stevie-wonder-apologizes-for-controversial-statement-on-gays/
jason wu for target underwood buffalo wings superbowl kick off time 2012 new york giants hot wings recipe 7 layer dip recipe